Become a Supplier
---
We service our customers through the bulk supply of roll form materials to be welded and shaped into covering solutions for the end users. We pride ourselves on delivering a quality, high performing product and a reliable service every time, as well as maintaining strong communication with all of our clients. Supplying a global market, 90% of our materials are exported with the majority currently sold into mainland Europe.
Plastipack was founded to meet a need in the swimming pool market for a supplier of quality material, offering reliable deliveries and good customer service. These needs have been embedded within Plastipack from day one and have fuelled our growth as a collaborative customer focused supplier offering performance materials and consistently high quality standards.
As Plastipack has grown and developed we have led the innovation of the materials in both design, longevity and performance. Our products are developed and tested through the efforts of our own inhouse Research and development team and through collaborations with universities specialising in engineering and physics. This has resulted in innovations such as the patented GeoBubbleTM Technology and award winning and patented EnergyGuardTM Selective Transmission material.
At Plastipack we devote our time to:
supporting a global network of niche businesses,
the ongoing improvement of our products and processes
educating both fabricators and end users on the importance of preserving
resources and reducing environmental and economic impacts of their applications.
Product Description
Plastipack manufacture water covering materials designed for energy and resource savings. The materials are comprised of two layers of polyethylene with pigments, UV and heat stabilizers added to the polymer formulation.
The bottom layer goes through a vacuum forming process shortly before the two layers are laminated to produce a single material with air cells (similar to bubble wrap packaging). This process is continuous, forming 2m and 2.5m widths of material with a 0 to 50mm flat "weld edge" along the length of each side of the roll. This roll form is shipped around the world via truck or container to fabricators who bond the materials at the weld edge thermally and cut and shape the materials to fit the dimensions of the water body they are to cover.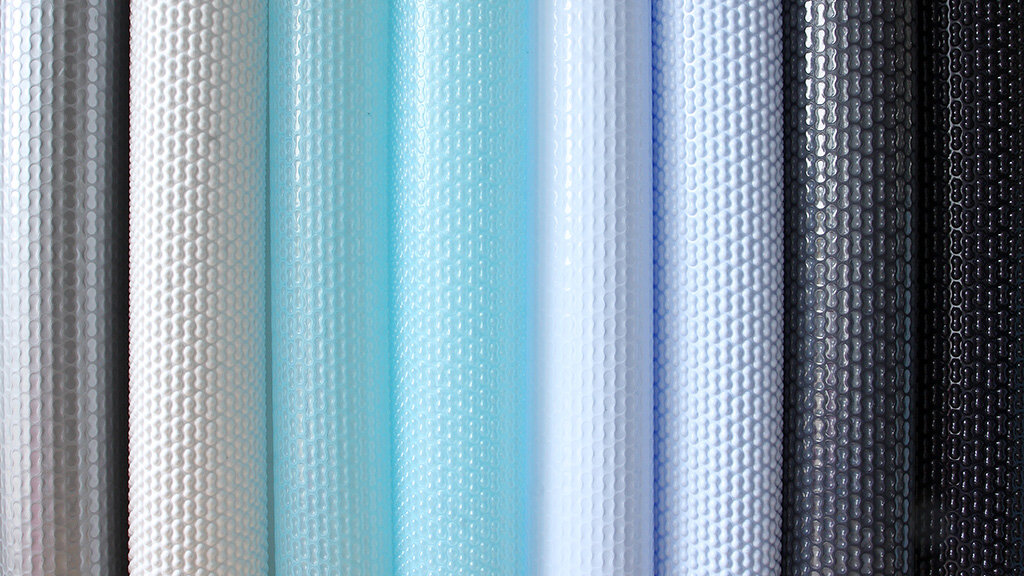 Our stock materials are available in 2m and 2.5m with a 30mm weld edge down the length of the rolls. These materials are available in 102m length. Material widths are measured from bubble to bubble excluding the weld edge. A 2m roll with our stock weld edge total width would be 2060mm in width.
Weld Edge: The weld edge is a portion of flat material that allow for the bonding of two rolls together. Our stock weld edge is 30mm each side of the material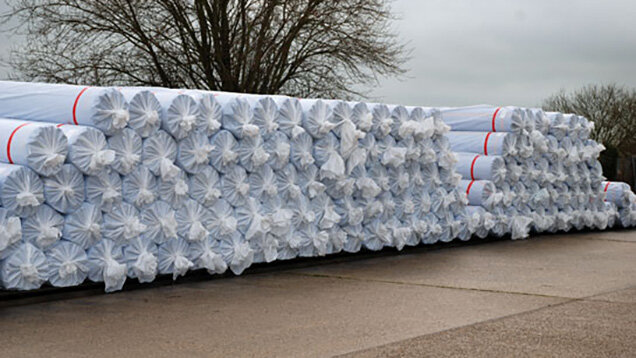 For customers who do not currently weld, Plastipack offer a service we call "Jumbo rolls". These consist of welded sections of our materials 2m and 2.5m in 50m lengths in a range of useful widths.
Jumbo roll materials are welded from our stock materials and range in width from 3m to 6m.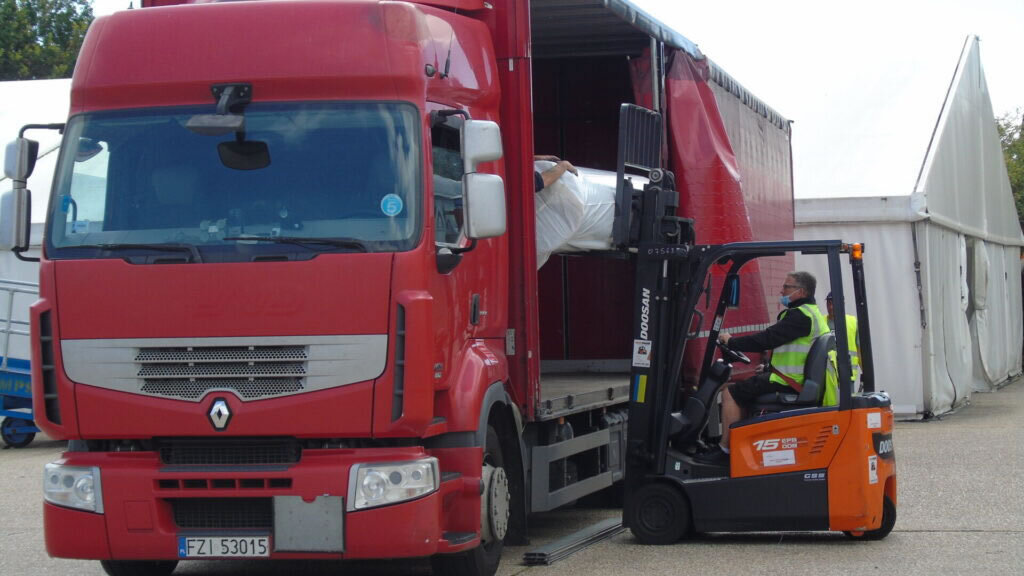 Plastipack will always try to load the trucks or containers to deliver the most m² of material in one order, to make the shipment as efficient and cost effective as possible. The team here at Plastipack will work with you to provide the service you require enable this to be done to your specification.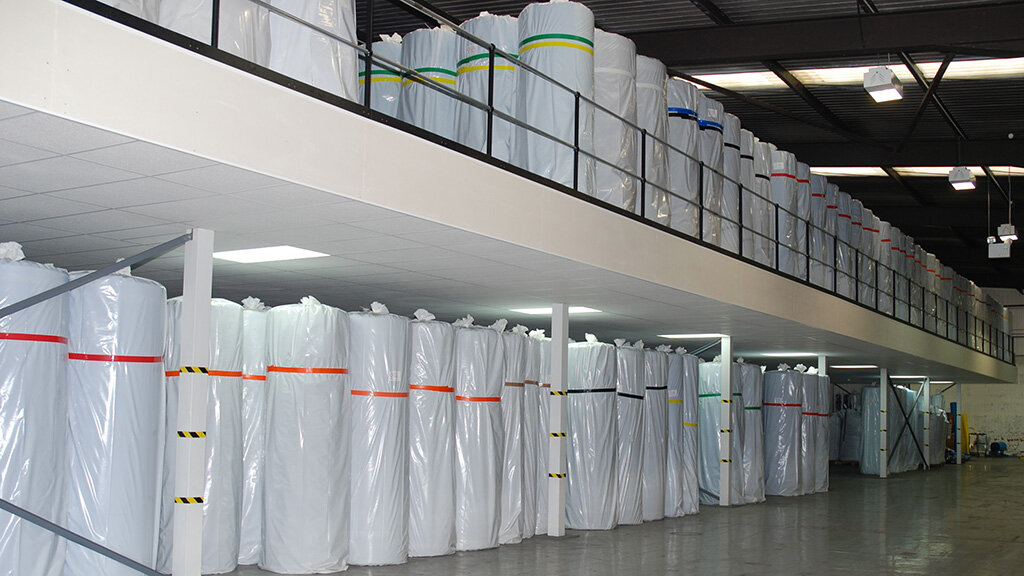 To maximise the lifespan of our products, we recommend that they are stored under certain conditions.
When you become a supplier of Plastipack water covering materials, you gain access to our team of professionals and all the resources you need to help you market and sell GeoBubble™ and VapourGuard™ products. Our Sales and Customer Services teams will work with you to help find the best product mix for your market, and guide you through the purchasing process. Our dedicated Research and Development team, have in-depth, niche knowledge about our product range. They are available to advise on the particular benefits of each of our products, and to offer advice and support on how to ensure your customers get the most out of their pool or water storage cover.
You will also have access to a full range of Marketing support, including marketing packs and brand guidelines for each product you purchase. These will include product images, logos, explanatory illustrations, brochures and more. We will also keep you updated with all new developments in the company, including product launches, or new assets made available to you to assist you in marketing our range of products.
Suppliers also have the option to be added to the relevant Where to Buy or Find a Fabricator supplier lists on our product websites. Both the GeoBubble™ and VapourGuard™ websites have been designed to direct traffic to the supplier list pages, meaning that they are among the highest traffic pages on our websites, attracting thousands of visitors every year. This means that potential customers are encouraged to visit your websites, or to contact you to purchase their covers.
Testimonials
I personally have been working with Plastipack for the past 20 years… Plastipack has taken our requirements, of for example, the need to save on the use of the pool pump and electricity and developed the EnergyGuard™ Selective Transmission GeoBubble™ product. So, from our pressing requirement, through research, product development and subsequent commercialization, Plastipack were able to bring a worldwide innovative, award winning product to market. And the product really makes a huge difference as proven in their testing centre.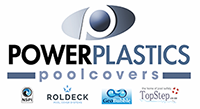 We have been working with [Plastipack] since the foundation of our company, because we have always been committed to providing the best quality to our customers.
Plastipack is a very innovative, constantly developing company that ensures the best quality, and this makes a big difference to other companies….
If anyone ever wants to represent quality, they should choose Plastipack.

I did start our cooperation with Pauline approx. 8 years ago. We are satisfied with your quality over the years. You serve all necessary information, technical and logistical, in a short time. I enjoy your support in critical, urgent situations and feel sure you always do your best to serve solutions.
I'm always happy to work with Stephen and Cara!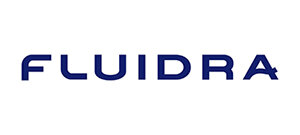 Stephan Burger
Purchasing Manager
Fluidra, Germany
We at Poolmegastore GmbH… have felt well looked after since we started production in 2007. In the early days of our production, when we had problems, Plastipack supported us by sending a team, which is not a matter of course.
The generally fast delivery times still convince us today, even though there were of course delays due to the corona virus. But Plastipack always tried to help us.
The geobubble material is unrivalled and our customers specifically look for and ask for it…
Of course I would recommend Plastipack to others, but not to our competitors 🙂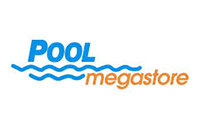 South Pacific Covers was established to manufacture and supply Spa & Pool Covers & Rollers to the New Zealand market in 2012. In 2016 we were fortunate to be able to form a close and beneficial relationship to source quality pool cover material from Plastipack. They are a company that's consistently test their existing product range and striving to come up with new and informative product lines moving forward…
Great company to deal with world wide but contact South Pacific Covers if wishing to source there product range in new Zealand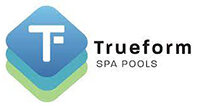 We have been buying from Plastipack for nearly 20 years and can safely say that they've helped our business grow to where it is today. First class, innovative, world leading products and excellent support. We'd be lost without them.
In November we are going to complete two years working with Plastipack products and we have made a big difference in the market for thermal pool covers in Colombia with respect to other products. We are currently national leaders in this market.
The difference between Plastipack and other providers is the wide range of products, quality and service. We currently offer our clients two or three product options according to the budget, the size of the pools and the needs of each particular case.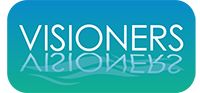 We have been working with Plastipack company approx. since 2011, so more than 10 years.
Biggest difference is the quality of the cover and also special bubble shape which makes this product different (in comparison with classic bubble covers) and more resistant. My favourite product is definitely the Light Blue solar cover…
We would really recommend Plastipack to others because the GeoBubble products are really worth to be used as a good choice how to cover the pools.

David Mikša
Juming, Czech Republic
Previous
Next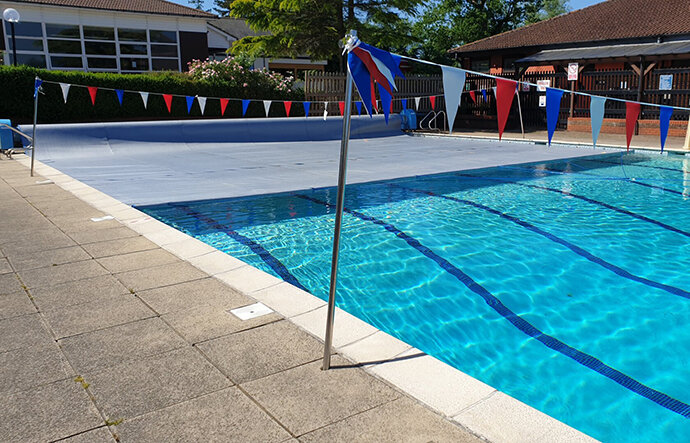 Customer Questionnaire
We thank you for taking the time to complete the questionnaire.
This will help us to build a better picture of your company and your aspirations in fabricating swimming pool bubble cover materials.