Swimming Pool Covers
---
Plastipack Ltd is a leading global supplier of high-performance swimming pool cover materials.
The inventor and exclusive manufacturer of GeoBubble™ materials, Plastipack prides itself on its superior manufacturing quality and continuous investment in innovation, research and development.
Why should I cover my pool?
At a time when energy prices are continually increasing, simply covering your pool will save energy, time and money. By covering your pool, you will prevent 98% of evaporation, saving approximately 21,780 litres* of water – equivalent to 270 baths, or over 87 thousand cups of tea.
Studies from the US Department of Energy have shown evaporation is responsible for 70% of the heat loss from an outdoor pool. By covering your pool whenever it's not in use, you can save enough energy to power your TV for 5 hours a day for 95 days, or 112 15-watt light bulbs for a year 24 hours a day*.
*Based on an 8x4m pool (41,600 litres) in the pool season (182 days a year) in the UK.
What is GeoBubble™ technology?
GeoBubble™ Technology is an innovative, patented design improving the performance and longevity of the pool cover material.
Using a bubble profile scientifically designed to increase the expected lifespan of the material by 25%, a Geobubble™ cover can help you save water, energy and chemicals when running your pool of facility.
Used both in our range of swimming pool cover materials and our VapourGuard™ water storage cover material, GeoBubble™ technology ensures that our customers can provide a quality, innovative range of products to the swimming pool and water storage industries.
Our materials are designed to:
Preserve vital water resources through evaporation control.
Reduce energy and chemical consumption.
Provide the longest possible functional life.
Return the cost of investment in the savings provided within the lifespan of the material.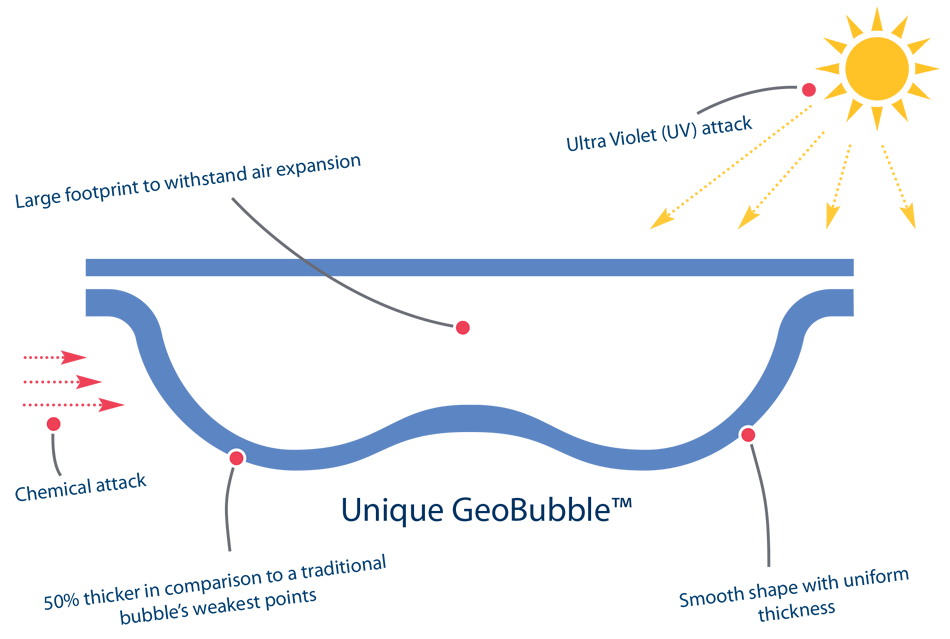 Swimming pool cover material
Plastipack's energy and resource saving pool covers, with Geobubble™ technology offer a range of features to help pool owners save energy, water and resources.
Reduce energy consumption:
Increased temperatures through solar gain
Insulate against heat loss
Prevent evaporative cooling
Reduce chemical consumption:
Stops dirt and debris
Barrier to chlorine depletion
Preserve water resources:
Reduce waste:
Extended lifespans
Recyclable
High Performance Guard Materials
Our High-Performance Guard range of products provide additional specific benefits, dependent on a pool owner's needs.
Each product is designed to return the cost of investment through savings provided by the cover's performance within the first year of use. Every Guard material has a 8 year plus expected lifespan.
Each of the guard products has been developed and tested here at Plastipack and in their intended markets to offer the highest possible performance at their specific function.
Sol+Guard™ was engineered to provide the best possible solar gains, helping to heat the water in the pool.
EnergyGuard™ Selective Transmission will also provide excellent solar gains, while also helping to prevent algae growth in the swimming pool.
We introduced CoolGuard™ Ultra to the range in order to provide a solution for those pools in more tropical environments, where pool owners are looking for a way to keep their pool water cool.
The newest addition to the range is RaeGuard™. This product was introduced to the market as a cost-effective alternative to traditional 5mm foam heat retention covers.
Adding the complete range to your product lines means offering solutions for every pool user. Read more about these products at our GeoBubble™ brand website.
Use the below graph to understand the differences between the materials in our core product range.
Click on the product logos to add or remove that product from your selection. The further the shape grows from the centre of the graph, the better the product is at that property.
Contact us to enquire about adding this graph, and other marketing assets to your website.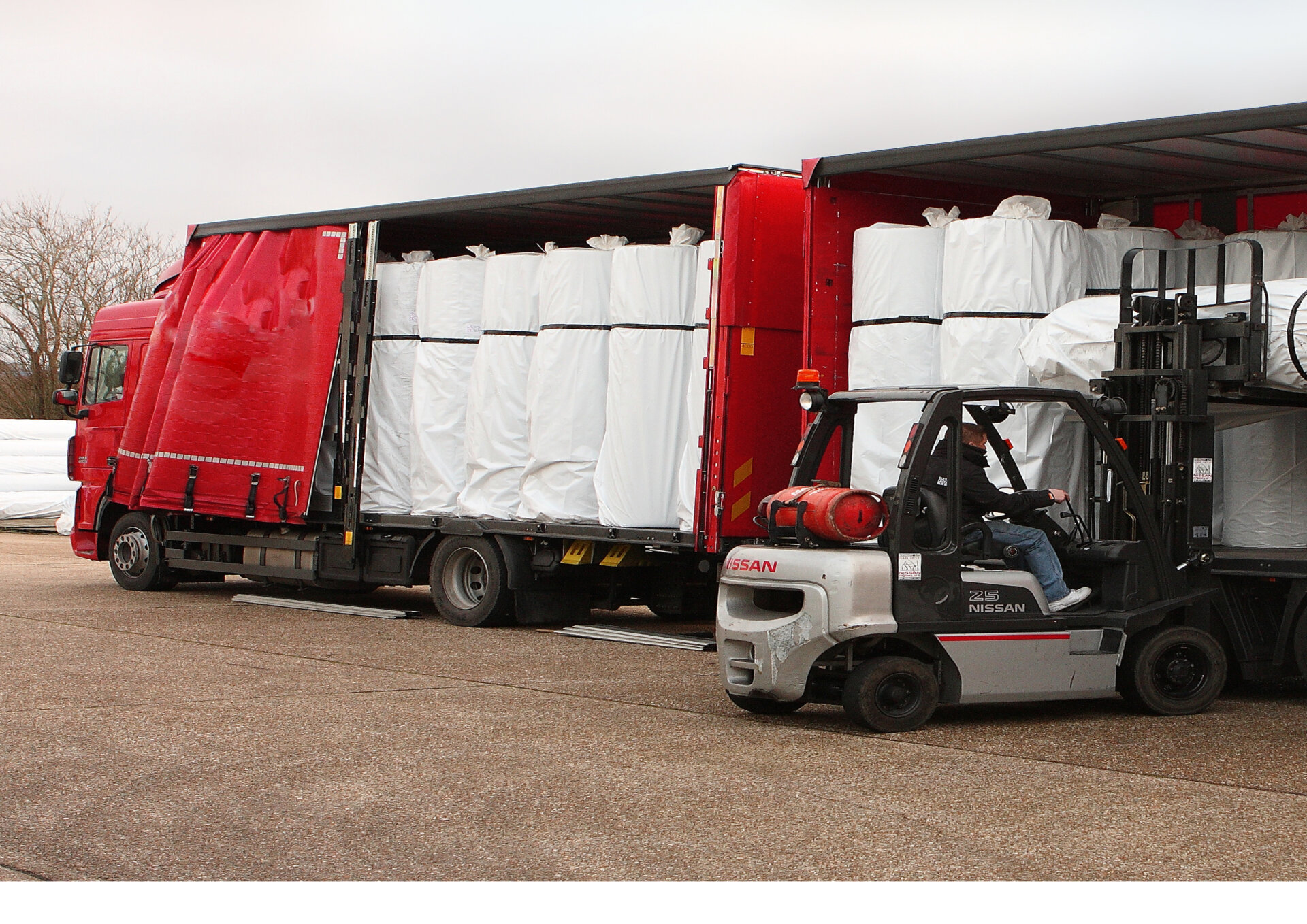 Become a Supplier
Plastipack Ltd export our material around the world to customers who fabricate the materials into finished covers.
To ensure cost-effective transportation of our materials, Plastipack Ltd ships only fully loaded trucks or 20 or 40ft containers.
Unique shipping requests will be considered case by case.