Stock Materials
---
Plastipack manufacture materials designed for energy and resource savings. These materials in use rest on the surface of water bodies such as outdoor swimming pools and industrial/ agricultural tanks or reservoirs.
The material is comprised of two layers of polyethylene with pigments, UV and heat stabilizers added to the polymer formulation. The bottom layer goes through a vacuum forming process shortly before the two layers are laminated to produce a single material with air cells (similar to bubble wrap packaging).
This process is continuous forming 2m and 2.5m widths of material with a 0 to 50mm flat "weld edge" along the length of each side of the roll.
This roll form is shipped to fabricators around the world via truck or container, who bond the materials at the weld edge thermally and cut and shape the materials to fit the dimensions of the water body they are to cover.
Often accessory products will be attached to the material or a finishing edge will be stitched along the perimeter of the product forming an aesthetic hemmed border.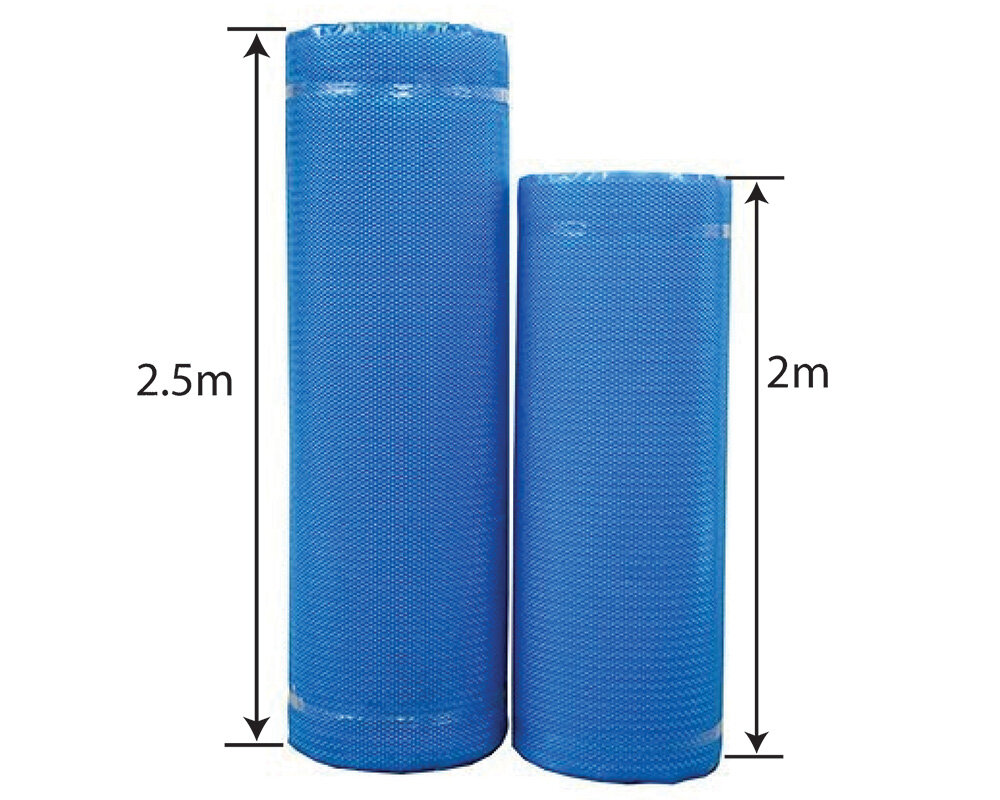 Roll Width and Length:
Our stock materials are available in 2m and 2.5m with a 30mm weld edge down the length of the rolls. These materials are available in 102m length.
Material widths are measured from bubble to bubble excluding the weld edge. A 2m roll with our stock weld edge total width would be 2060mm in width.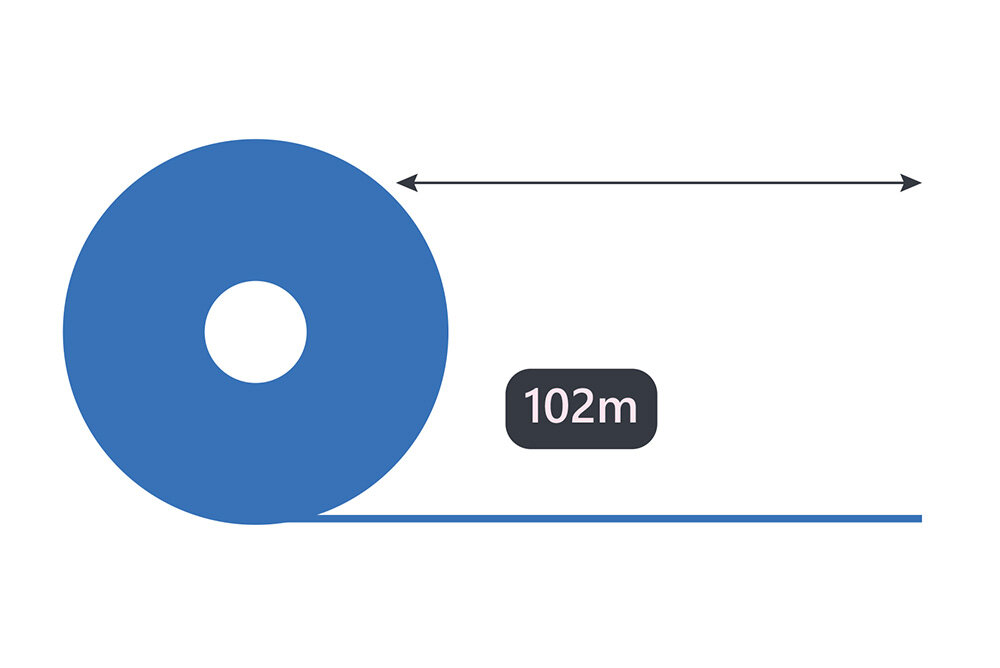 Weld Edge:
The weld edge is a portion of flat material that allow for the bonding of two rolls together. Our stock weld edge is 30mm each side of the material.